Inside the Gibbons Community Service Club
Gibbons community Service club
The community service club here at Gibbons is a dedicated group of students, who meet every Thursday to help brainstorm and execute ideas to help our community, and even the World. They have just finished a UNICEF fundraiser, and are now working on other projects such as baking dog treats and sewing toys for cats as a fundraiser, and writing letters to the elderly.
TRICK OR TREAT FOR UNICEF TOTALS
UNICEF stands for United Nations International Children's Emergency Fund. It is an organization that helps children all over the world. They provide emergency medical care, vaccines, education, as well as mental health counseling. They protect the rights of every child, everywhere in the world.
It was founded on December 11, 1946, in New York, NY. It is present in 192 countries and territories. The agency is a recognizable and wide spread welfare organization. 
What can you do to help next year? The community service club gives out small boxes every year around Halloween time.. How the small boxes will work is by people bringing in these small boxes for trick or treating and at each house: You will ask for spare change. Then bring in the collected spare change. This year, 2021, we have collected  $1,690.37! The community service club has been doing the fundraiser for at least fifteen years, and this is definitely on the higher end. Thank you all for participating in the fundraiser! This money will go to UNICEF, to help them in their pursuit of helping children worldwide.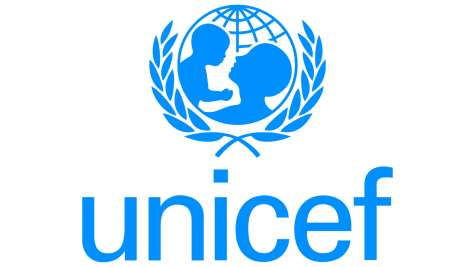 Did you think it would work?- Middle schooler's thoughts
I thought "it wouldn't  work because people might just take the money for themselves. But on the other hand a few people from my homeroom accepted a box, so it could go either way." -Anvi Todi
I thought "the UNICEF boxes would work because there is a small surprise at the end if you turn in the box with spare change in it. A few people really care about the UNICEF cause and want to help" -Anonymous 
I thought it wouldn't work, because "On Halloween people do already give out candy so they don't want to give out change. People won't be focused on asking for coins."- Kymaya Upadhyay
"I thought that the boxes would work because everyone here at Gibbons is capable of doing good, and because of the kindness that drives one person to help another. All that is being asked for is some spare change, so I can't imagine it will be too difficult to deliver, especially since it is for such a good cause. I've been to every community service club meeting, and the room is packed every single time. That just goes to show that middle schoolers do care." -Anonymous
I thought it was "a little weird because you are gonna be asking coins, too busy to give coins, won't be up for it, hassle to give coins" – Nicole Bittle and Addie DeCoste
"Absolutely not because people don't want to give charity", but some people have a heart to give charity but middle schoolers can be mean."- Guilherme Madureira and Ila Chakravarthy 
Photos
An interview with Ms. Gerstenzang, a committed co- leader of the community service club.
What are some current things that the community service club is working on?
"We are currently working on a fundraiser to raise money for an animal shelter. To do this, we are baking dog treats and sewing cat toys."
Do you know which shelter you will be donating to?
"No, that's a great question. In the past, we've donated to either Wosceter Animal Rescue League or Baypath Humane Society. Usually we see if the students have an opinion. Maybe they have adopted an animal recently from one and think the money should go to that. If not, whichever."
Is there anything else you're working on?
"Another thing that we're working on is sending letters to elders. That is a program where people across the country request letters for their elderly friends and family. They tell a little about the person, and ask for people to send letters to brighten the person's day, and make them smile."
Are there any upcoming projects?
"Yes, we are going to be working with the student council to do a food drive for the food pantry. In the spring, we'll be working with project 351 for the annual town wide spring greening clothing drive. In the past in the winter, we worked on quilting projects, but we haven't started that yet this year."
Thank you all that have purchased treats and toys, and gathered donations to UNICEF!